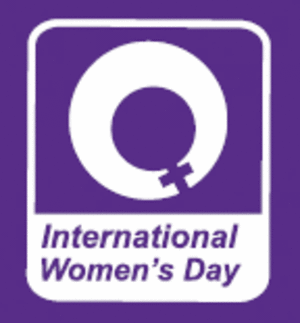 Seeing as today is International Women's Day, we here at Crakkajamma thought it would be appropriate to highlight some female creators whose work you should be following. While comics have traditionally, and to an extent still are, a male dominated industry, more and more women having breaking onto the scene. All of the creators bring their own unique sensibilities to their projects and often create projects that read like little else on the shelves today. Seriously, why aren't you reading their books already?
Gail Simone
Having sort of burst onto the scene following her
Women in Refrigerators
manifesto that explored the disproportionate use of violence against women being used as a plot point. However, instead of using her writing time as a polemic against this injustice, Simone has instead turned out comic after comic of women generally kicking ass and taking names. She's written an Atom series,
Wonder Woman,
Wildstorm's
Welcome to Tranquility
, and
Birds of Prey.
However, she will always be near and dear to my heart for penning the wonderfully demented and often hilarious
Secret Six
. Featuring usually six (currently eight) of DC's somewhat obscure villains, the series trudges through some of the darkest part of the universe's underbelly, leaving you feeling scummy, grimy, and naughty all over. I can't recommend it enough.
A Sample of Simone's Work from Secret Six #29:
Click to embiggen
Kelly Sue DeConnick
Perhaps better (and unfortunately) known in some circles as "Matt Fraction's wife," DeConnick has definitely become a successful writer in her own right. For the past few years or so, she's contributed several short stories to plenty of indie anthologies, co-written a
30 Days of Night
story with Steve Niles and enjoyed critical acclaim with her Boom! series
CBGB.
However, she's really made a splash with her recent breakout miniseries
Osborn
for Marvel. In conjunction with Emma Rios, DeConnick has made one of the most fascinating character examinations (complete with prison break plot!) in comics by breaking down just what makes the man tick while maintaining a wonderfully creepy atmosphere. Perhaps I don't read enough comics, but it feels like nothing else out there and is easily worth a look. If DeConnick can maintain this level of quality, she'll be a star in her own right in no time.
Rebekah Isaacs
We here at Crakkajamma have made no secret of our love for Isaacs' art, and her star appears be continuing to rise. The general public got their first taste of Isaacs' art with her fill-in issues of
Ms. Marvel.
After that she did a stint with veteran comic writer Brian Wood on the limited series
DV8: Gods and Monsters
. That seemed to raise her stock considerably and in addition to the current mini
Magus
(at 12-Gauge with boyfriend Jon Price), she's done the recent Marvel one-shot
Captain America and the Falcon
and is
rumored
to be penciling the upcoming
Buffy the Vampire Slayer: Season 9.
She's got excellent art and a solid sense of storytelling so definitely watch out for her to be a big player in the future.
A Sample of Isaacs' Work from Magus #1:
If you put your mouse over the picture and right
click, it will become larger.
Emanuela Luppachino
Another artist making a name for herself is Ms. Luppachino. I must confess that I don't know if she's done any other published work prior to her current gig on X-Factor, but since taking over art duties on that book, I can easily say that my enjoyment and interest in the book has certainly gone up. Her art style suits Peter David's scripts very well and the overall result is an attractive book that is allowed to roam its own corner of the Marvel universe. She seems to be on X-Factor for the foreseeable future and I can guarantee that I'll be reading it each month.
A Sample of Luppachino's Work from X-Factor #209:
You know the enlarging drill by now
Janet Lee
Another recent up-and-comer, Janet Lee made her name and her art known with the fantastically whimsical
Return of the Dapper Men
, written by Jim McCann. Her art was and still is like nothing else out there, reminiscent of medieval woodcut art, but with a decidedly modern sensibility. It's quirky, rules-bending, and is a breath of fresh air in the western comic art world. She's currently illustrating Marvel's adaptation of Austen's
Emma
novel and while I don't particularly care for the source material, I found myself picking the comic up merely for the chance to get another eyeful of Lee's exquisitely stylized art. We've also got two sequels for
Return of the Dapper
Men
on the horizon so you can bet we'll grabbing those as well.
A Sample of Lee's Work from Return of the Dapper Men:
In video form!
Aside from these five, there are plenty of other women working out there including names like Nicola Scott, Emma Rios, Felicia Henderson, Colleen Coover, Laura Martin, Christina Strain, Kathryn Immonen, and many more. While most of the female talent seems to be concentrated on the artistic side of the equation, comics has never been more gender-integrated. I don't know about you, but I'm looking forward to what the future brings.